UPDATE AUG/18: We have made a fresh new blood splatter overlays for your video edits in 4k. Scroll to the end of this page to download.
For the second time this year, we are blessed with an occasion in which we can scare our friends and families using our videos, and have them enjoy it! It's not Halloween yet, though, that will be our 3rd chance, so click HERE for some FREE Halloween Stuff (Exclusive Logo Intro Video included) we posted on our website recently, and get ready for Halloween!
In the meantime…
Friday the 13th is the most famous superstition, it has become a one of a kind event, and every year it brings a lot of content: movies, music, stories and more. This year, we made a collection of the Best Free Blood Splatter Horror Video Overlays for your videos, animations, backgrounds and short movies! From blood drizzles to scratches, we are sure that you will find at least a few that you will want to use for your scary video this year! All of these overlays are copyright-free, so you can use them any way you like!
The upcoming Friday The 13th is in July 2018, so pick these up fast, and get down to work!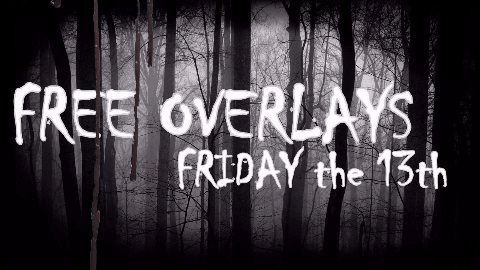 Scratch Video Overlay
Many times, simple is the right way to go. Insert some video scratches and make it seem vintage – your video will look as if Edward Scissorhands had just edited it! It is a great classic movie recommendation for Friday the 13th too, while you are here, you might as well check it out!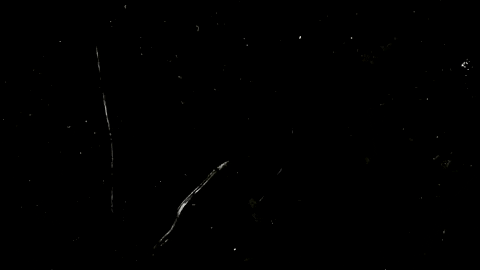 Scratch Video Overlay Preview
Red Smoke Overlay
This overlay intrigued us because it is short and effective. We recommend using it on an image or a video that already has some smoke, it creates an atmosphere that no one will miss. Also, you can change the color of this overlay, and change it from a blood-colored smoke to even a blue or yellow birthday poof!
Download Red Smoke Overlay Free
Red Light Video Overlay
Despite not being blood, this overlay is red enough to turn any cute video into a horror one! This overlay will add a scary tone to your videos, or even still images. Don't forget that you can change the color of the light using HSL Adjust or a similar effect!

Red Light Video Overlay
Download Red Light Overlay Free
Chaos Video Overlay
Frequently horror is another synonym for chaos! Make your project chaotic by adding this fast black&white overlay, best used under the "Screen" or "Dodge" blend mode. It can also be colorful, so to add red or any other spooky color, just apply some color correction.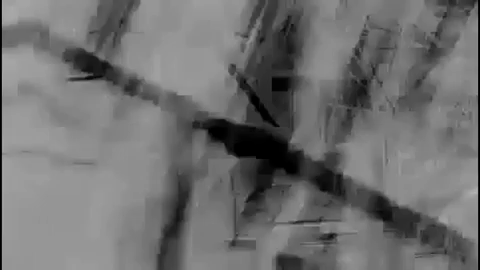 Chaos Video Overlay Preview
Now that we've covered some of the basic overlays that you can use for your horror videos, let's move on to what Horror is actually all about: Red Blood Overlays!
Blood Drizzle Video Overlay
We all need some high quality blood drips and drizzles for any scary video. These can be used in many ways, they come ready with a compact green screen for easier usage.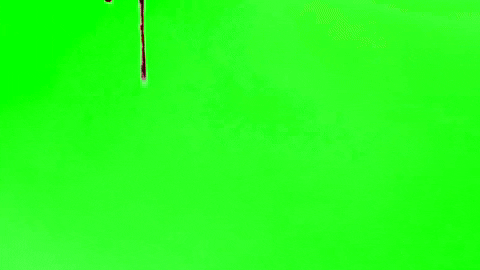 Blood Drizzle Video Overlay
Download Blood Drizzle Overlay Free
You can see a tutorial here on how to apply an video overlay using chroma keyer effect for green screen in Sony Vegas:
Other than blood drizzles, what horror video can be imagined without some blood splattering around? This is one of the best FREE blood splatters we could find, and it is special because it is recorded in slow motion, which means you can speed it up and slow it down to your liking – perfect for creating all kinds of effects.
Download Blood Splatter Overlay Free
You want a blood splatter, that is also a blood drizzle? Look no further, cause we prepared one just like that for you!
Download Blood Drizzle + Splatter Free
Watch this video if you need assistance with putting these video overlays to use:
Blood Splatter Sound Effects
We all know that a true blood splatter must have sound, in order to achieve that sweet realistic feeling. Unfortunately, it is often hard to make such realistic blood splattering sounds yourself, so, please don't try this at home! 🙂
You don't need to do that, because we got some awesome mixes here for you. Listen to them, download, and use as much as you like – they are all royalty free.
Download FREE Blood Sound Effects Compilation
Bonus: Free Blood Splatter And Horror Vector Graphics
In addition to all of these awesome overlays, we suggest that you take some of the blood stain vector graphics that we prepared for you. You can use these for any of your digital media, and also print them – all of this you can do for FREE!
1.Bloodstain Vector
2. Zombie Hands Render
3. Bloody Hands Holding A Paper – Free Vector
4. Bloody print of a hand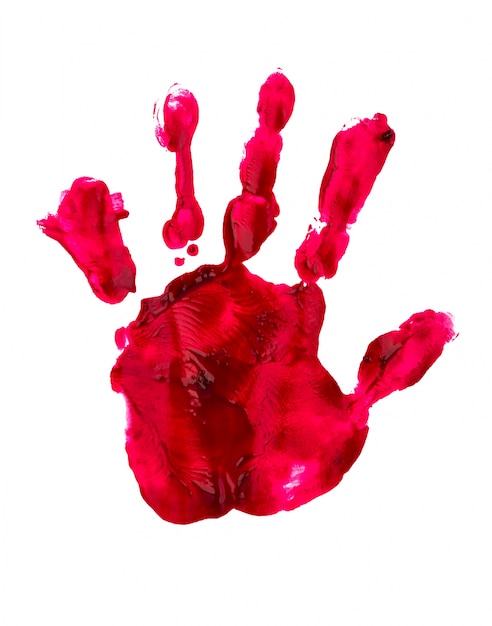 5. Blood Splatter Overlay Vector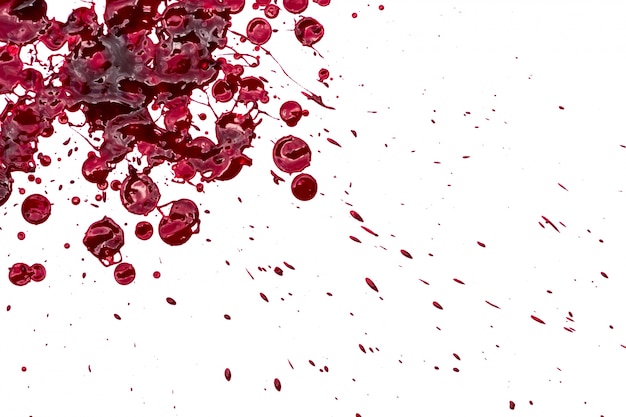 Not enough? We have another mix for you!
Check out the video below, maybe between these great green-screened animations, you will find something that you like.
https://www.youtube.com/watch?v=Mc0iIPY0HBM
Wanna use you Adobe After Effects skills to improve your Horror videos, but you don't have a good idea? Try Blood Smearing, using one of the overlays we provided you with! Here is an awesome tutorial to help you do that:

That is it for this Friday the 13th! Use these overlays well – don't forget that the same trick won't work twice! (Usually :))
In case you would want your Horror Animation Video to be made by a professional, you can take a look at our Portfolio and Contact Us. We are here before, during, and after Halloween – you can catch us at all times, unlike the opportunity of Friday the 13th. Good luck with all your projects, let's not jinx it!
Before you go on with editing, you can read a guide we recently wrote about Image Blend Modes, that will surely help you in choosing the best option for your horror overlays.
Lucky editing!
NEW Blood Splatter Video Overlays For Your Video Projects Made By Quince Media.
We are giving away high resolution 4k blood splatter video overlays that you can use in your videos. Just key the green screen out. Click on the button below to download the files.